Recharge Organic Life to Farming Soil…..!
Life of soil and fertility is ending !
An environment lacking healthy soil and natural ecological balance has no potential for healthy crop production and is an empirical global concern of modern agronomy today.
To re-enforce healthy conditions of soil, water and climate through natural remedies, we make Dharkalp® powder for progressive farmers who believe in regenerative organic, natural and Vedic agricultural practices.
Dharakalp® Lava Powder is a natural broad-spectrum mineral farm input product from unique geological deposits of cooled volcanoes.

Take your garden or farm to the next level!
Mixing of Dharkalpa lava powder into agricultural, garden and forest soils increases soil fertility, carbon capture capacity and soil organic matter through soil rejuvation .
This natural lava element contains the natural power of all natural plant growth promotor minerals, micronutrients and trace elements of nature's system. This is a scientific and inalienable universal truth.
Dharakalp®Powder is a natural and powerful organic nutrient and fertilizer additive and highly effective for all types of crops. 
It is available in 30 kg. bags for small and big farms and small packaging for home gardens and nurseries.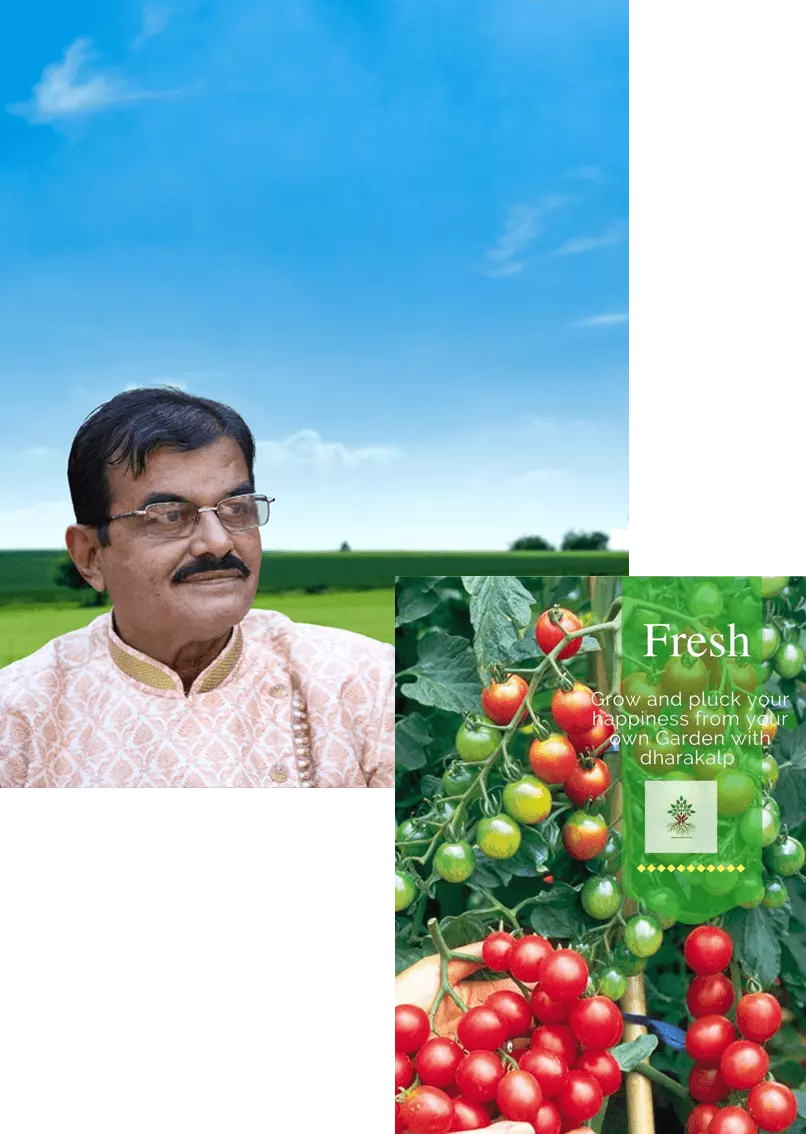 One of the national problems of India is that the country's agriculture is becoming a failed and loss-making business, causing farmers to sink into debt, become depressed, and eventually commit suicide. It is well known that in the last few decades we have thrown tons of synthetic and factory-made chemicals on farmland to increase agricultural production. All the agricultural products that are part of the Green Revolution movement have provided short-term income to the farmers.
They now run the risk of long-term damage to the soil and the ecological balance. Long-term use of these chemicals harms the ecosystem and soil life. The land is dying and the farmers engaged in it are finding it difficult to cultivate even to earn labor costs. Toxic chemicals destroy the natural structure of the soil as well as microorganisms, bacteria, and the underworld. They also kill many bacteria and earthworms that produce beneficial plant foods, as well as plant protectors such as insects, wasps, flies, spiders, reptiles, and birds. Instead of pests, toxic chemicals have destroyed the natural ecosystem and ecological balance system. This land pollution also pollutes the air, water, and food. As a result, each newborn is born with more than 200 toxic chemicals that can cause conditions such as Blue Baby Syndrome, low birth weight, birth defects, asthma or allergies, cancer, Alzheimer's disease, and others.
Without recognizing the eternal truth that a healthy birth is not possible without a healthy earth, no science and technology today can do any good for the human race. Future generations will remember us if we take care of these Nature-given lands, trees, forests, and seas, for their better future.
Our lava powder is an effective and beneficial natural remedy. Let's make the earth healthier by replenishing depleted natural minerals and encouraging ecosystems to work together to make the world a better and more beautiful place.

◉

Food & other biomass production capacity

◉

Feeding & Filtering capacity of water and air

◉

Fuel production capacity of soil.

◉

Fiber production capacity of soil

◉

Fetching Carbon emitted to environment & its storage capacity

◉

Favoring nutrient cycling

◉

Foundation strengthening of ecosystem & genetic pool

◉

100% from Volcanic lava bed

◉

Committed to delivering high quality and reliable soil care solutions

◉

Raw material selected and tested for natural purity.

◉

Material is tested in various crops and Plants for bio efficiency

◉

Material Analysis by X-ray fluorescent spectroscopy by National level Research Institute.

◉

No any man made synthetic component

◉

We are eager to hear you by 24/7

◉

Timeliness,Prompt response, Delivery and follow up are our main goal to make you happy.

◉

Free Guidance by our Qualified Agriculture Experts and Scientist

◉

System for door step delivery for Pan India.
◉

It is available with an affordable price

◉

Our product are cheaper than our competitors in India & Abroad

◉

Our products save your expenses for chemical fertilizers, pesticides by reducing dependency on it.

◉

Our products by growing more and pure makes your agriculture profitable
★ Low or infertile soil  
★ Pots & Planters 
★ Toxic soil
★ Fruits farm  
★ Tea Garden 
★ Coconut farm 
★ Mushroom & Hydroponic 
★ Farming of Herbal, Spices, Grains, Cereals, Flowers…   
or all types of plants
Awards Won
* Niryat Shiromani Puraskar 2016* Recognition and supported By Government awarded 15 Acre Land of Volcanic Rock
Regular Customers
We have customers at Pan India Level. Chennai, Bangalore, Mumbai, Delhi, Abohar, Chandigarh, Rajasthan, Siliguri, Gauhati, Kolkata, Vadodara, and so on....
Points of Sale of Goods
Amreli and Chennai
Professional Personals
We have team of highly Qualified Professionals of Agriculture Scientist , Laboratory Technicians, Field workers and Factory and Mining Engineers.
We invite potential dealers for all states & metro cities across the country to be a part of Green journey of happiness to redefine the Agriculture landscape in India.
Unum atqui velit ei pri. Cu eruditi percipit salutandi sit, mei odio impedit complectitur ei.
Usu ne dicunt eripuit vocibus. Tritani legendos expetenda ne per, sint invenire postulant in mel eam ex laoreet.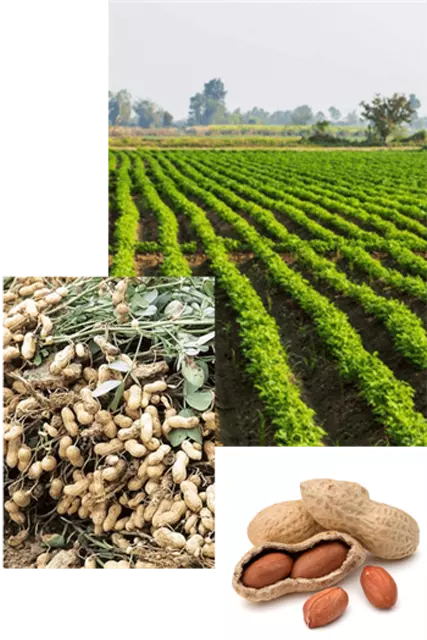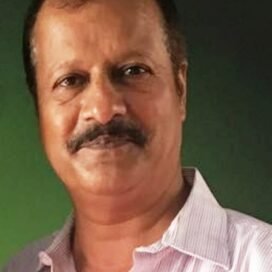 Thank you Dharakalp! I got new life in my Areca farm at Shimoga Karnataka, which was less productive as in size and number of fruits every year. Now We get bigger size with heavy Out crop of Areca.
Suresh Kumar
Customer
Nec justo equidem insolens te, cu iuvaret iracundia duo. Cu pro vitae labitur labores, per no iudico omittantur. Ea error detracto vis, viris accusamus dignissim eos ex.