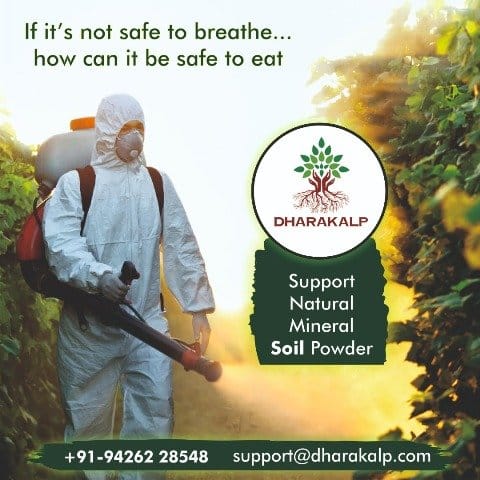 In a situation where customers find it challenging to obtain a comprehensive understanding of the advantages and disadvantages associated with a product from a large corporation, and struggle to make an informed decision about its use, it's essential to recognize that this is not due to the customer's ignorance. Instead, it often signifies a deliberate effort by unscrupulous companies to conceal the potential drawbacks of their products from society.
These corporations, armed with substantial financial resources, often exert significant influence over public policy makers and fund research initiatives that align with their own interests, ultimately favoring the sale of their products. This can lead to a skewed presentation of information and a lack of transparency in the decision-making process for consumers.
It is crucial for consumers to remain vigilant and informed, seeking unbiased sources of information when evaluating products and their potential impacts. Transparency, ethical business practices, and unbiased research are essential elements in ensuring that consumers can make choices that align with their values and priorities.
"In today's world, it's disheartening to see that some industries prioritize profit over the well-being of our environment and the diverse species that call it home. They not only promote their products but also actively hinder research and publications that shed light on the negative impacts these products have on our environment and living creatures. This disturbing trend has been observed for decades, not only in the pharmaceutical industry but also in sectors like chemical fertilizers, pesticides, herbicides, and genetically modified seeds.
As a man of medicine and a researcher in earth and environmental science, I feel compelled to express my personal views on the impact of agricultural chemicals produced in factories. These chemicals, often laden with harmful substances, can have far-reaching consequences for our ecosystems, soil quality, and ultimately, human health.
It is essential that we prioritize the health of our planet and its inhabitants over short-term profits. We must advocate for sustainable and environmentally friendly practices in agriculture to ensure a harmonious coexistence between humanity and the natural world. It's time to reevaluate our choices and work towards a future where we can live in symbiosis with our environment, fostering biodiversity and ensuring the well-being of all species on Earth."
Please let me know if you would like any further adjustments or if you have any specific points you'd like to emphasize.
The Environmental and Human Health impact of Chemical Fertilizers, Chemical pesticides and Herbicides.
Environmental Impact of Chemical Fertilizers:
Synthetic and chemical fertilizers are designed to boost crop yields by providing essential macronutrients such as nitrogen, phosphorus, and potassium, along with secondary macronutrients like calcium, magnesium, and sulfur, as well as micronutrients such as copper, iron, manganese, molybdenum, zinc, and boron.
Initially, these fertilizers lead to robust plant growth and increased productivity, creating a positive outlook for farmers. However, over time, they create a harmful cycle of dependency. The negative effects start to become apparent, beginning with soil degradation, crop deterioration, and financial strain on farmers.
Chemical fertilizers disrupt the natural balance of soil, reducing plant resilience and making them vulnerable to pests and diseases due to weakened immune systems. They can also lead to root burn or fertilizer burn as they hinder water absorption by the plants.
Moreover, chemical fertilizers deplete the natural soil fertility, reducing the potency of essential soil nutrients and minerals found in healthy, native soil. They also damage soil structure, making it alkaline, harder, and degraded, ultimately resulting in barren land. Soil is not just a medium for plant growth; it houses an intricate ecosystem of microorganisms, bacteria, fungi, nematodes, earthworms, and more. These organisms coexist in symbiotic harmony, maintaining the ecological balance of life, purity of soil, water, air, and the environment. Excessive fertilizer disrupts this ecosystem, affecting waterways and leading to the overgrowth of photosynthetic organisms, causing eutrophication and dead zones in the soil, rendering it lifeless.
Runoff from farmlands heavily enriched with excess nutrients and minerals pollutes freshwater bodies, leading to downstream complications. Eutrophication results in excessive growth of aquatic plants and algae, endangering marine life dependent on fresh water. Cyanobacteria overgrowth can produce harmful toxins that accumulate in the food chain, posing risks to human health. Phosphate is a major contributor to eutrophication. The pollution from chemical fertilizers harms aquatic life and disrupts the balance of underwater ecosystems.
The chemicals found in synthetic fertilizers, especially nitrates, are the primary culprits behind water pollution. Over time, soil acidification occurs, toxic elements like cadmium, fluoride, radioactive elements, lead, arsenic, chromium, and nickel accumulate, and the overall biological health of the soil is disrupted. In essence, chemical fertilizers have a profound and widespread adverse impact on the ecosystem, contributing to the production of greenhouse gases.
Human Health Impact of Chemical Fertilizers:
The impact of chemical fertilizers on human health is a matter of serious concern and should not be underestimated. It has both direct and indirect toxic effects.
Indirectly, the consumption of crops grown with chemical fertilizers results in decreased nutrient, mineral, vitamin, and antioxidant density in our diets, leading to nutritional deficiencies and immune system-related diseases.
Under high concentrations of chemicals, plant biochemical activities are disrupted, and the exchange of biochemical fluids within plant tissues is distorted. This can trigger chemical reactions between nitrites and secondary amines or proteins, leading to the formation of harmful nitrosamines. Nitrosamines are responsible for a range of health hazards, including Alzheimer's disease, diabetes mellitus, non-alcoholic steatohepatitis, DNA damage, oxidative stress, lipid peroxidation, pro-inflammatory cytokine activation, and cellular degeneration. These factors contribute to a variety of debilitating diseases, including cancer.
Moreover, nitrite water pollution is a cause of blue baby syndrome in newborns. Chemical fertilizers have been linked to malnutrition, low birth weight, congenital deformities, deafness, blindness, cerebral palsy, mental retardation, dementia, obesity, and many other diseases.
In conclusion, the choices we make about our food and farming practices have profound consequences for human health. Let us prioritize the safety of our planet and the well-being of future generations by avoiding soil pollution and working towards a better world.
Every time we eat, we have the power to promote health or contribute to chronic diseases. Let us cherish the sanctity of life, create meaningful and happy human experiences, and work together to safeguard our Earth for the present and future generations. The path to a better world begins with us, and we must act responsibly to prevent the end of mankind's presence on this planet.
---